* note: companies will need to register as an Exhibitor in order to fly for MiDAS 2023
Demo flights will consist of 15 minute sessions (not including setup and clearing time) and will be the exhibitor's chance to showcase their product/solution in real-live action.
Examples of demo flights include (but not limited to):
| | |
| --- | --- |
| Drone Delivery | Agriculture Drone Spraying |
| Search & Rescue | Drone Facilities Inspection |
| Drone Security Surveillance | Fire Fighting Drone |
There will be 9 demo flight slots throughout the day, slots will be open for booking on a first-come-first-serve basis with priority given to Premium booth exhibitors.
During the demos, each team's representatives will be able to narrate to the audience.
Exhibitors will be fully responsible to obtain all necessary flight permits from the authorities in timely fashion
Exhibitors who fail to secure approved flight permits by the event date will not be able to conduct their demo flights and will not be eligible for refunds.
DTSOC will endeavour to assist exhibitors with the permit applications where possible.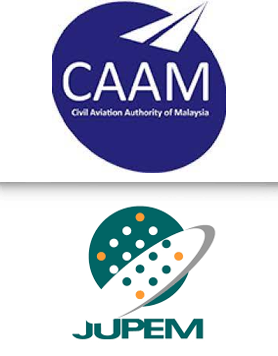 Terms & Conditions for Demos
1.Demo slots will be open for booking on a first-come-first-serve basis with priority given to Premium booth exhibitors.  Weather and time-permitting, and if there is demand for it, more flight slots may be added.
2.All demo flights must abide by the DTS Flight Rules.  This includes having a valid flight permit from all relevant authorities and carrying a DTS drone tracker (issued by DTSOC).  The full DTS Terms & Conditions are here: https://mydronefleets.com/wp-content/uploads/2022/03/DTS-annexure-1.pdf
3.All demos must be conducted strictly according to the sequence scheduled.  Delays of more than 10 mins from the start time will result in the replacement by the next scheduled demo and the delayed team's slot will be shifted to the end of the list.
4.The indicated timings for the demos are a guideline and can change according to weather situations or other interruptions.
5.Demos must be completed no later than 30 minutes after the scheduled start time (or the replacing team's starting time).  The next team will commence as scheduled regardless.
6.During the demos, the team's representatives will be allowed to narrate the demonstration to the audience.
7.In the event that weather is unsuitable for flights the demos will be paused.  Similarly when the weather is suitable for flights the demos will continue.  The organizers reserve the right to decide when weather is unsuitable or suitable for flight.
8.In the event that any demo flight is unable to take place because of insufficient time (eg delay due to bad weather), not securing a valid flight permit in time, or any other reason that is not the fault of the organizers – there shall be no refund or compensation of any kind to the exhibitor.