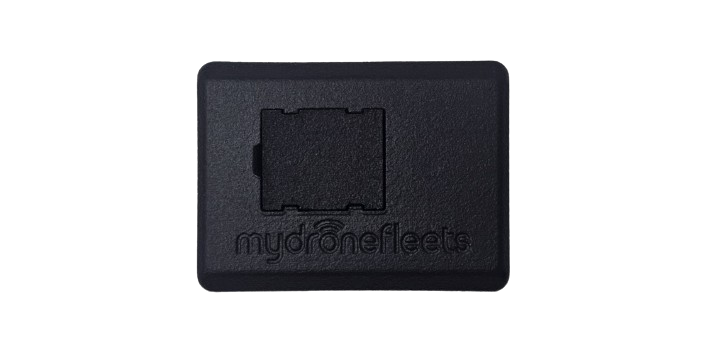 UAV Tracker G2 is here
MyDroneFleets UAV Tracker G2 is our latest generation of NetRID drone trackers.
Tracker G2 can now connect to all 4G LTE Network worldwide to report its current position, speed, and attitude, independent of the drone's flight controller.
Weight Class
Tracker G2 is designed to be mounted on any drone weighing at least 250g.
It has been tested on drones as small as DJI's Mini (249g) as well as large industrial drones like the Cerana UAVs.
Global Positioning
Tracker G2's position is determined via Global Navigation Satellite Systems (GNSS), blending 3 constellations: GPS, GLONASS, and BEIDOU, to determine the latitude, longitude, and altitude of the drone.
Under clear skies, the accuracy of the GNSS position is around 3 meters.
Endurance
Tracker G2 is recommend to be operated for one hour before it needs to be recharged. Under ideal conditions, it can last up to 90 minutes.
As it is powered independently from your UAV, Tracker G2 will continue to emit a signal even in the event of a total failure of your UAV, which can help pilots and emergency services location the missing drone.
Connectivity
Tracker G2 has an accessible SIM card slot. Upon inserting a SIM card with an active 4G subscription, the tracker will connect to most cellular networks with no further configurations.
When used on a private network, you can configure the APN on your Tracker G2 using SMS.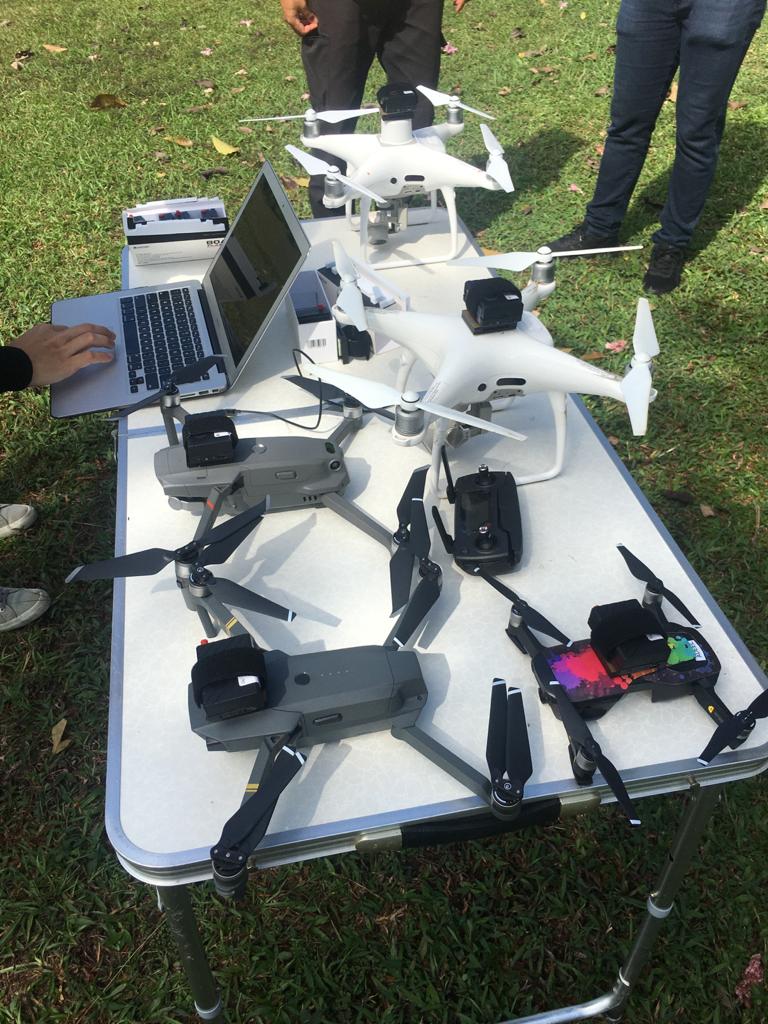 Tracker G2 Technical Specifications
| | |
| --- | --- |
| Weight | 60g |
| Size | 60mm x 45mm x 23mm |
| Battery | Lithium Polymer (non-removable) |
| Endurance | 90 minutes |
| Charging Port | Micro USB |
| | |
| --- | --- |
| Connectivity | 4G LTE (Global) |
| SIM Card | Nano SIM (removable) |
| Temperature | 0 to 55°C (32 to 131°F) |
| GNSS | GPS / GLONASS / BEIDOU |
| Other Sensors | Accelerometer, Barometer, Compass, Gyroscope |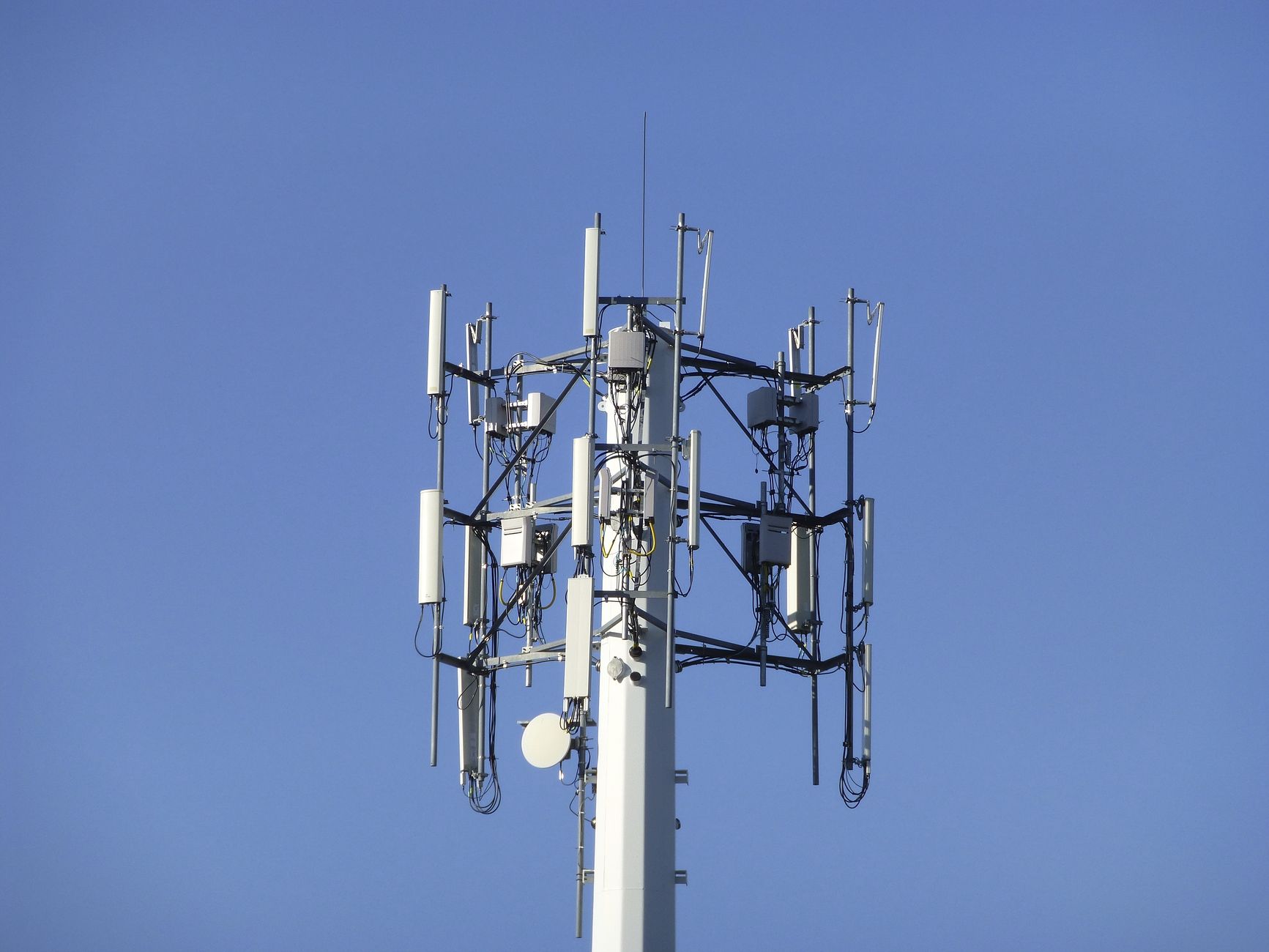 Bundled Connectivity for Tracker G2
MyDroneFleets UAV Tracker G2 is no longer bundled with international roaming SIM cards.
If you are currently on our roaming SIM card plans, contact us to learn more about how to transition over to using your local telecommunications provider.
About CFMS Trackers (Singapore only)
In Singapore, MyDroneFleets UAV Tracker (G1) is used by CAAS as CFMS Trackers.
CFMS Trackers comes with a Singtel 4G LTE network subscription that works only in Singapore. It currently does not come with an accessible SIM card slot.
You can purchase your trackers and subscriptions from CAAS. You can access the details of your trackers using CAAS's FlyItSafe mobile application.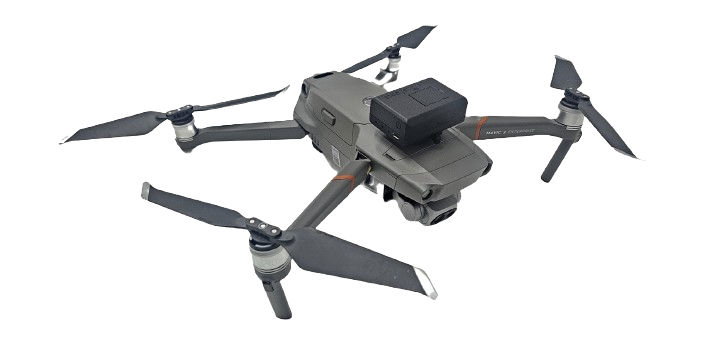 Performance Considerations
The tracker weighs 60 grams.
Empirical tests with small drones such as the DJI Mavic series does not reduce its performance.
It is not possible to micro drones such as DJI Tello to carry this tracker.
For larger drones, you can mount it anywhere, such as along the booms or on top of the body.
For smaller drones however, we recommend you mount it on the centre of gravity (CG) of the drone to maintain your performance.
Download User's Manual
To get started with the UAV Tracker, refer to the
Setting Up The Tracker
section.
Before your first flight, be sure to read the Operating the Tracker section.
It's important that you read the Care and Maintenance section to learn how to prolong the life of your Tracker.
Frequently Asked Questions
Scope
Q. Do off-the-shelf DJI drones require the UAV Tracker to be mounted?
A. This depends on your jurisdiction's drone laws.
In Singapore, Network Remote ID using CFMS Trackers is mandated nationally for all commercial operations as long as the UA fulfils the requirement (applicable to most DJI models except those less than 250g, indoor or tethered flights, or drone shows).
In other countries such as the US, Broadcast Remote ID is preferred. Newer models of DJI drones already come with Broadcast Remote ID, or allow for firmware upgrades. However, none are currently compatible with Network based Remote ID.
Safety
Q. What am I supposed to do if the UAV Tracker is deemed to affect the safe operation of the UAV? What if the tracker causes interference or instability of the UAV?
A. Garuda Robotics, in conjunction with the Civil Aviation Authority of Singapore (CAAS), have conducted numerous tests on UAVs above 250g without significant impact on the operation of the UAVs.
Since June 2022, tracker use has been made compulsory for all non-recreational drone activities in Singapore, including by military and government agencies such as the Air Force (RSAF) and Police Force (SPF). To date, thousands of flight hours have been logged across dozens of drone models. There have been no issues with safety or interference.
The Tracker contains sensors and lithium batteries, and is as safe as a typical commercial off the shelf UAVs. The tracker is rated to operate in most of Singapore's and Malaysia's outdoor environments.
Q. When using the tracker, how is TFOA risk (Things Falling off Aircraft) managed?
A. The tracker must be mounted with the provided adhesive and/or moulded mount. If you are using the tracker within a MyDroneFleets Drone Test Site (DTS), first time tracker mounting must be supervised by DTS staff.
Endurance
Q. Would the UAV Tracker run on battery and affect my drone battery life?
A. The UAV Tracker is independently powered with batteries and will not affect your drone battery life.
Q. Each of my operations lasts between 2 to 3 hours or maybe even more. Is this a clear indication that more trackers have to be purchased for my operation? I am simultaneously flying more than one UAV. Do I need more trackers?
A. Operators would need to assess and plan for number of trackers needed, especially for simultaneous or long operation. Each tracker is rated to operate for 60 mins and requires 60 mins for a full charge. Operators are encouraged to purchase sufficient trackers to support their operations. UAVs that has additional power source can provide continuous power via MicroUSB to the tracker.
Privacy
Q. Will the data collected by MyDroneFleets be open to the public?
A. No. All data collected are strictly confidential. All data link is encrypted by strong encryption to secure servers in Singapore. Learn more about how to access your data via the Airspace Visualiser.
For CFMS Trackers, all data will only be shared with government agencies only. It will not be made available to Garuda Robotics, or the public.
Permits
Q. Does the CFMS Tracker affect our UA payload declaration in our operations manual? Are we required to apply for variation for our Activity Permit in this case?
A. There is no need to apply for a variation of your Activity Permit.
Track your drones live with Airspace Visualiser